Top Rated National® Dog Mats and Beds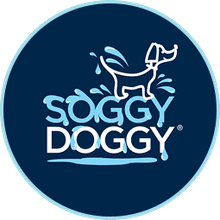 Mike's Feed Farm is proud to carry Soggy Doggy in Riverdale, New Jersey. Soggy Doggy Productions opened in 2010, thanks to my four kids and my unruly rescue pup, Buddy. The original Soggy Doggy Doormat® was created out of necessity. No matter how many rags, towels, and mats I left by the back door there was an endless mess in my house. And no matter how many times I begged or yelled, my kids would not use the old towels to wipe Buddy's paws. After searching pet stores and hardware stores for a viable solution and coming up empty handed, I decided to make my own doormat specifically for wet, dirty dog paws.
Products for Dogs:
Home: Doormats, "No Bone" Mats, Small Doormats, Towels, Placemats, Beds, Drool Cleaners, Crate Pads, Leash
Come visit our pet feed & supply store in Riverdale, NJ specializing in quality food, treats, and supplies for cats, dogs, poultry, livestock & more!